View online

Advertise


Unsubscribe

from TradeBriefs Business Daily
---

Sree Vijaykumar
From the Editor's Desk
Helping others is a good thing. But can it lead to professional success? The short answer is yes; because of the power of relationships, motivation and learning. Sales people who value customer success over their own sales targets tend to lose out in the short run, but win in the longer term because of deeper relationships. Clients tend to return to you when they trust your suggestions. Helping others is motivating and can in itself help you improve your productivity. Helping out when no one else was available helped Kat Cole learn new aspects of the job and move from hostess to waitress to manager, to president of Cinnabon, a company that touched $1 billion in revenues last year. So, the next time someone asks you for help at work... - Comment
Govt prepares bailout for steel sector
Steel secretary Aruna Sundararajan says steel and finance ministries are working on a package for the steel sector that will be finalized in next two months
Finance ministry, banks hold meeting on loan recovery
One of the known problems with the Indian economy at present is the state of the state owned banks. They simply have too much bad debt on their books: too many loans out to people who are not repaying them, have little hope of repaying them and are most unlikely [...]
Food court at T2 Mumbai's first 24x7 eating-out option
Hindustan Times

Food court at T2 Mumbai's first 24x7 eating-out optionA food court coming up outside T2, Mumbai airport's newest terminal, could soon become the city's first 24x7 eat-out option. ... According to T2 retail development plan, the food court is likely to get five to six more branded outlets over the next six ...




Why Apple needs to gamble with a 'budget' smartphone?
On September 10, 2013, Apple launched the iPhone 5c alongside the iPhone 5s. Over the next year, it was evident that the 5c wasn't necessarily the direction Apple intended for the device. But soon, it was evident, users saw it as an alternative to the benchmark device by Apple.
India moots 6-8% 'Google Tax' on digital companies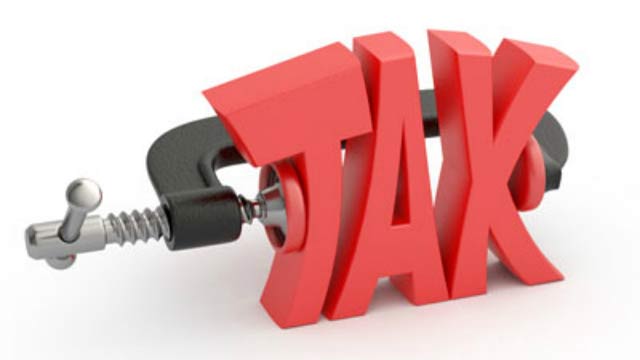 CBDT suggests "Equalisation Levy" of 6-8% on B2B deals - It would also include right to use or download online music, online movies, online games and online software applications accessed or downloaded through internet.
TradeBriefs Publications are read by over 10,00,000 Industry Executives